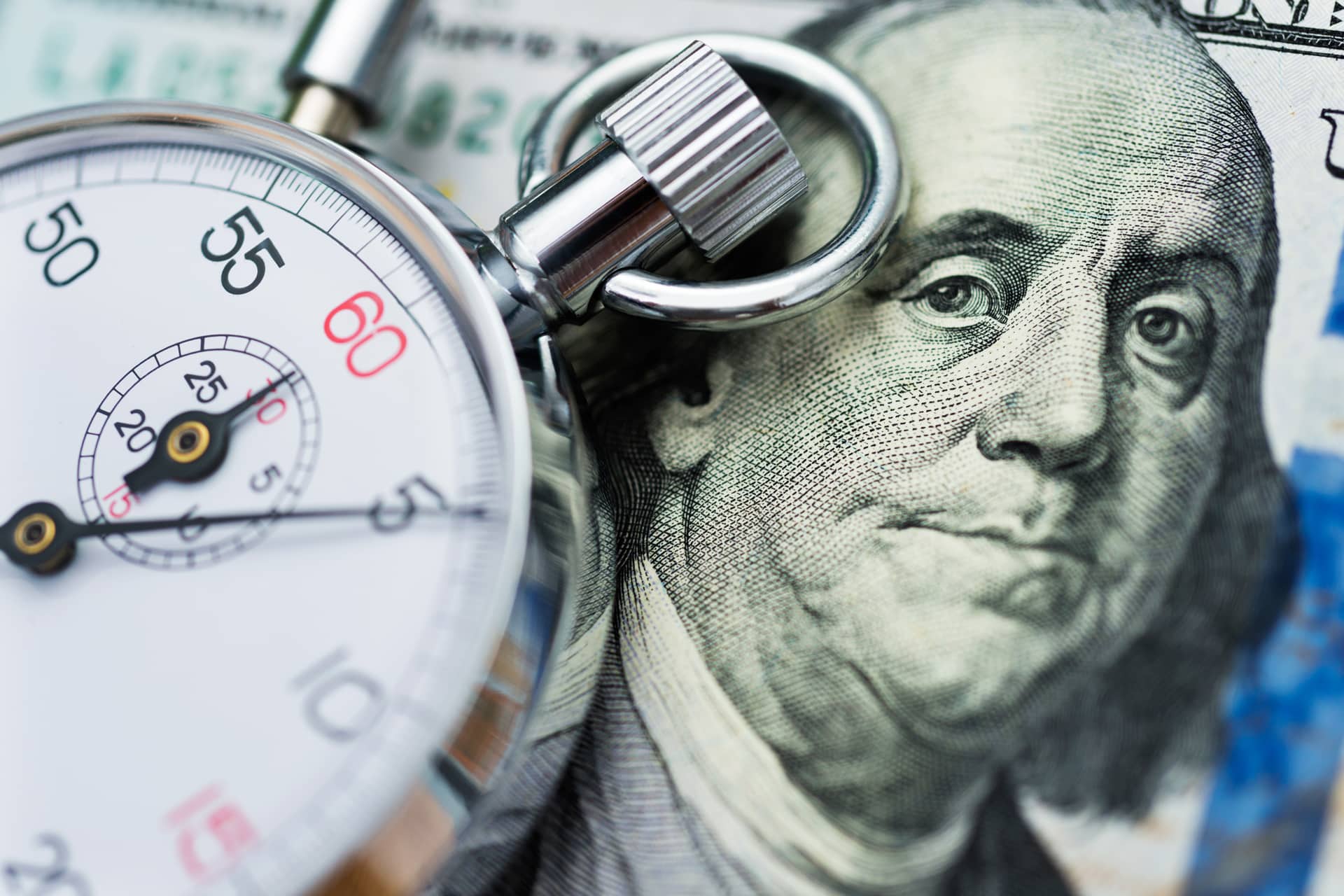 Remember the good old days when you completed a construction job without a hitch and got paid on time for your work?
Yeah, neither do we. Historically, high upfront costs and razor-thin margins have made it difficult for contractors to pay what they owe to their subcontractors and suppliers before they've been paid themselves. The result? Everyone has to wait to get paid until job requirements are met and obligations are fulfilled. The 2020 National Construction Payment Report found 80% of companies surveyed spend a significant portion of their workweek chasing down payments and only 50% of construction businesses say they receive payment within 30 days of invoicing. Today, many contractors are faced with the added stressor of huge payment delays from current clients who claim they can't pay because of the pandemic. We know, this scenario sounds like the cherry on top of an already problematic year. But don't panic, there are steps you can take to protect your business before you fall into a messy financial and legal battle.
Contractors should spend extra time reviewing their submissions for payment.
Spend additional time upfront to ensure language is concise, and that the backup your client is requesting is clearly stated. A well-crafted contract will eliminate confusion about payment terms and enforce your payment rights. The contract should specify the scope of the work, payment schedule, and legal repercussions of late payments. Remember: your lien rights are designed to protect you. For over two centuries, the mechanics lien has been empowering materials suppliers, contractors, subcontractors, and other construction stakeholders with the most effective weapon they can wield against delinquent, non-paying clients. You want to get liens filed on anything that's unpaid or late. A more proactive move is to ensure your lien rights are protected at all times as you get more work.
Consider converting to digital invoicing and payment solutions.
Taking advantage of technology helps streamline the entire process and often means contractors get paid faster. Every second that passes after a job is completed is time where there is a receivable with no cash flow. When customers pay with the click of a mouse instead of waiting a week for the mail and checks to clear, your business is generating cash faster which allows you to focus more energy on growth and leads and less on covering bills and payments.
Increasing your cash cushion as much as possible will set you up for success.
Obtain working capital loans, monitor new opportunities for SBA programs and new stimulus money. Try to get credit terms extended with suppliers and research third parties that offer longer credit terms for suppliers. At RBT, our goal is to help you feel empowered to get what you've earned and that means preparing for unpleasant obstacles down the road before they strike.
When you walk on to a construction site, there is an entire community of stakeholders on the job. Every person who touches your business is impacted by COVID-19 in some way, and we know you are in a unique position. You're tasked with juggling a lot of moving parts and personalities at play with the end goal of getting paid for the hard work your team has completed. While illnesses, quarantines, and local regulations have exacerbated an existing industrywide issue, we hope you can use some of this advice to better prepare yourself for the pitfalls ahead. When you find yourself in a challenging scenario and you're not sure who to turn to, please know you can call our dedicated professionals for a personalized consultation.