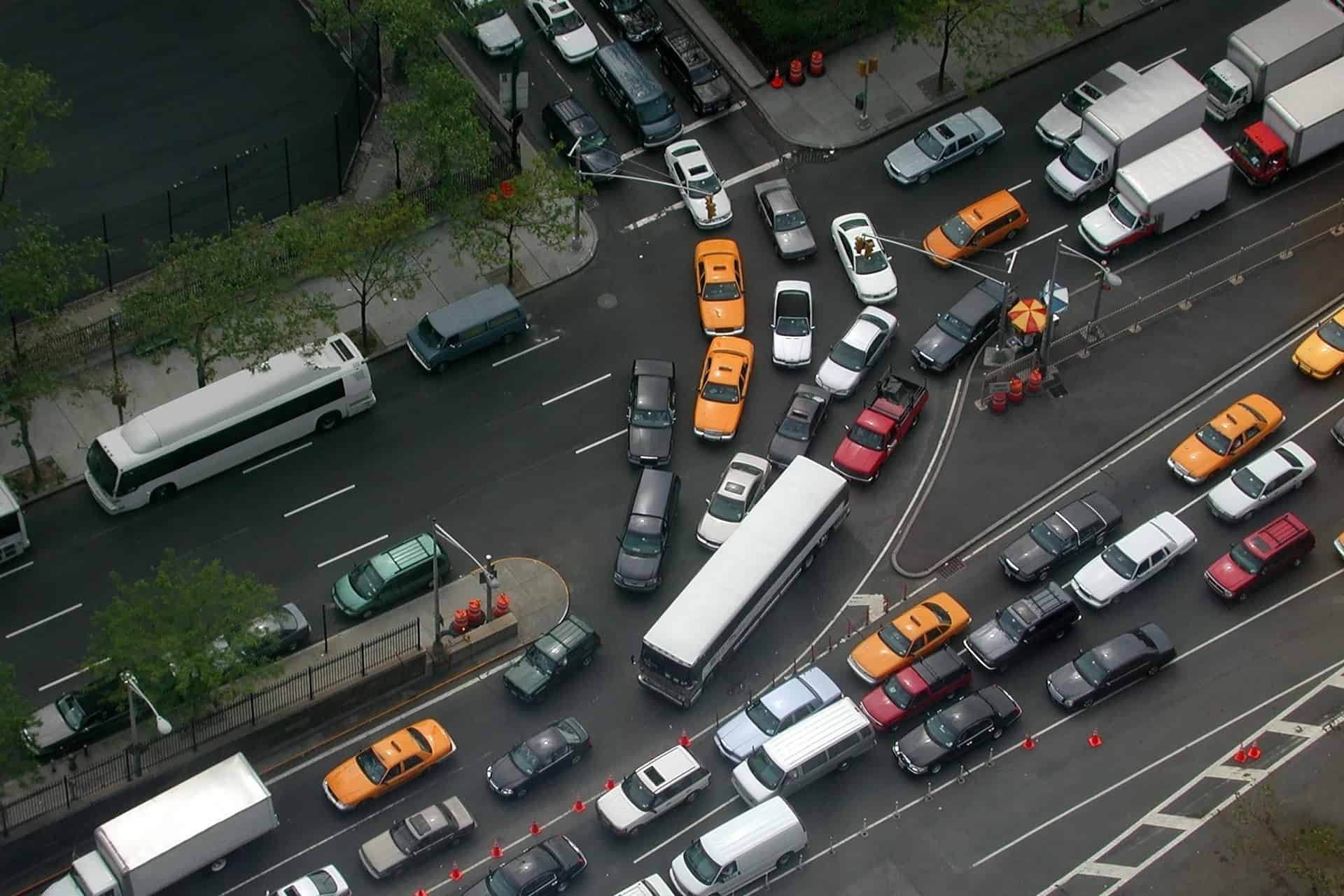 If you're cruising down I-84 between Dutchess and Putnam Counties, you might notice a smoother ride thanks to the completion of an $11 million project this month that resurfaced over seven miles of roadway. The project, which began in spring 2020 – is a step in the right direction as New York struggles to boost regional economies and create safer, updated infrastructure. But zip down to Manhattan, and as you slow to a halt in maddening traffic, you'll quickly understand why so many industry experts are advocating to push through the congestion pricing plan that was originally slated to launch on January 1, 2021. The start date may inevitably be further delayed, but the payoff of this program could be big. What's the plan all about and what could it mean for construction companies statewide? Read on to learn more.
Sometimes called value pricing – congestion pricing works by shifting some rush hour travel to other transportation modes or off-peak periods, taking advantage of the fact that the majority of rush-hour drivers on a typical urban roadway are not commuters.
Under the plan backed by Cuomo and passed by state lawmakers in 2019, drivers will have to pay tolls to enter Manhattan south of 60th Street, making New York the first state in America to implement congestion pricing. But there's no solid green light just yet, as the federal government still hasn't told the Metropolitan Transportation Authority what sort of environmental review it should carry out to get federal approval. MTA spokesman Ken Lovett is looking towards the future to get the program up and running. "There's no reason this should have been held up for as long as it has been, and we're hopeful the New Year will breathe new life into this vital project," Lovett said. But whether 2021 will mark the start of a new chapter with the program remains to be seen. The MTA recently released a statement projecting the plan could be delayed until 2023 if the Federal Highway Administration does not act. This lack of clarity continues as the MTA settles into a particularly precarious position – seeking a sizeable $12 billion federal bailout to avoid drastic service cuts.
How much revenue could it raise, and where would the money go?
Once we accept the unknown timeline of the plan, the payoff may be worth the wait. According to state officials, the revenue from congestion pricing would generate around $1 billion annually for major projects, like upgrading the MTA's aging subway system. It's a bittersweet reality because the rest of the state wouldn't see the revenue funnel into local projects, but the success or failure of the MTA largely reflects the state's economy as a whole. According to Mitchell Moss, the director of the Rudin Center for Transportation, New York is responsible for 10% of the entire national gross domestic product. "The city has a disproportionate role in the national economy and global economy," said Moss, "and the U.S. has a stake making sure this region is vital, just like we need to make sure airlines are vital."
What do Hudson Valley contractors have to gain, or lose?
Bigger infrastructure budgets to improve tunnels, bridges and roadways ultimately means more job opportunities for contractors to bid on, even if it also means diversifying your portfolio and bidding on projects in the five boroughs. Long-term, as local municipalities struggle with floundering revenue streams, congestion pricing models could be adopted on smaller, regional scales to generate infrastructure dollars in the future which could mean more capital for more local projects. Plus as congestion continues to expand regionally, it could also mean cutting down on valuable time wasted in transit. According to the FHA, based on current trends, a medium-sized city should expect their congestion in 10 years to be as bad as or worse than what large cities currently experience. The rate of congestion growth has been greater in rural areas than in urban areas, signifying increased congestion in communities of all sizes. While we know it's a concept that will take some getting used to, it will undoubtedly be in New York's five-year economic forecast. So as with most changes, it's best to digest congestion pricing before it takes effect. Want to discuss the latest trends impacting your industry? Schedule a call with one of our dedicated professionals today and stay ahead of the latest news!