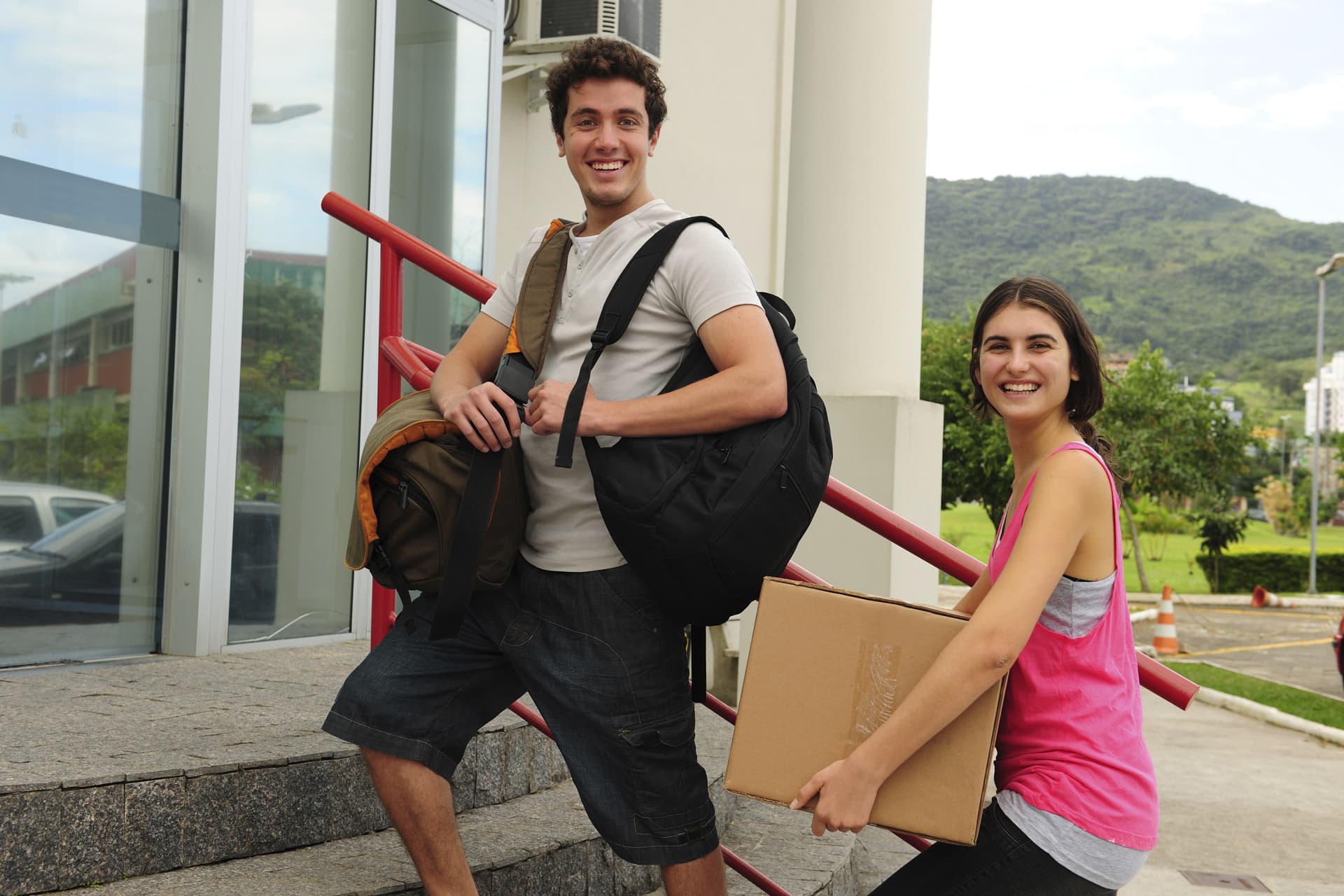 In a virtual world full of digital events and Zoom lectures, college students are dreaming of the return of normalcy. Simple activities we took for granted, like strolling the campus grounds on a sunny day, hurrying to class with friends, or entering a crowded dorm at the end of a long night to catch a few hours of sleep, seem a distant memory. Soon enough, in-person classes will resume, and students will once again fill bustling campuses. But for a long time, many community college students didn't have an option to enjoy campus living, with many working entirely from home long before the rest of us learned to adjust to remote scheduling. So, as we have all been forced to step away from campus living, what can we learn from the community colleges that have shifted to a dorm experience structure in recent years? And as we long to connect in person, could restructuring other community colleges mean a boost to enrollment and a shift in public perception?
Benefits of Campus Living
Every college is unique, and if your school is more focused on adult and graduate students, investing in a campus living plan may not make sense. But many community colleges are integrating some of the campus living benefits that four-year colleges take advantage of:
Better proximity to college resources like the library and recreation center
Exposure to international lifestyles that comes from living near fellow students
The ability to fully immerse oneself in the college experience
Apartments or dormitories are often fully furnished and affordable, students don't have to deal with the hassle of paying separately for utilities and amenities, providing an economic housing option to cash-strapped students
According to a recent poll conducted by the American Association of Community Colleges, the number of community colleges that offer on-campus housing in the United States has risen dramatically in the past two decades, with about 25% of community colleges currently offering this option. In fact, 15 community colleges across New York feature on-campus housing, including Dutchess Community College as well as Sullivan County Community College right here in Hudson Valley. Some other successful New York on-campus community colleges include Tompkins Cortland, Herkimer, and Onondaga.
Two-year colleges serve diverse populations ranging from high school students in dual-enrollment courses to senior citizens, working adults, and traditional-age students, and experts say COVID-19 is accelerating the challenges community colleges faced before the pandemic and intensifying the competition. Fall enrollment at community colleges was down 10 percent from a year earlier, according to National Student Clearinghouse data from mid-December. While dorm life isn't for everyone, it can provide additional resources and strong recruiting incentives to attract students with a range of needs. If you haven't explored this consideration, it's worth surveying your student population especially as incoming students consider their future educational options. Our dedicated team is here for you to answer financial planning questions you might have about your path ahead.