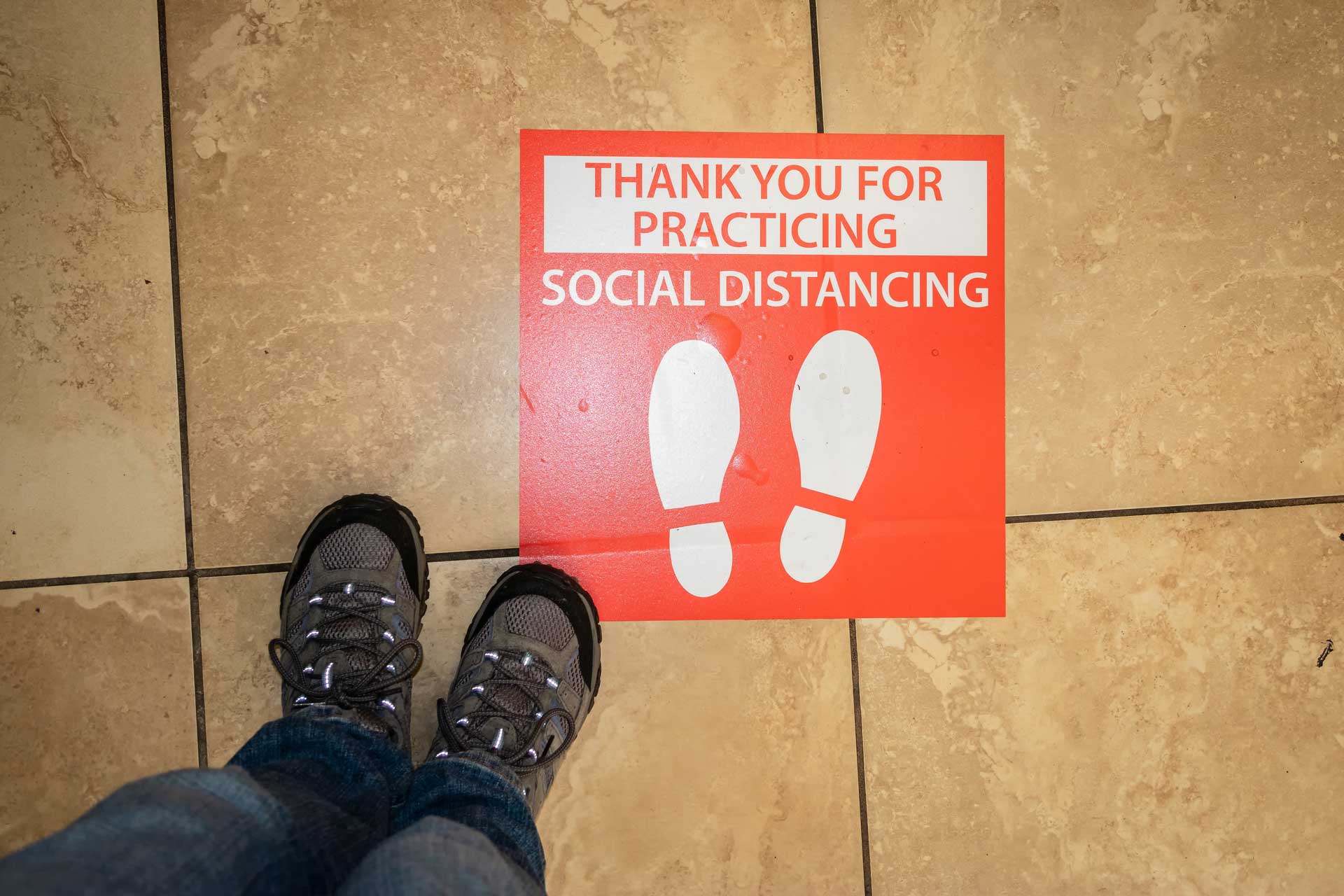 As many policymakers and parents alike anxiously await the return to in-person learning, the two largest teachers' unions are vocalizing concerns regarding new Center for Disease Control (CDC) social-distancing requirements in schools. While we have long been advised by the scientific community that we should stay six feet apart to practice social distancing during the ongoing COVID-19 pandemic, the CDC now says three feet of space between masked students is a sufficient safeguard in most situations.
The CDC modified its recommendations late last month, a little more than a month after the agency released broader updates for schools, seeking to regain credibility and consistency in its messaging to schools under the newly formed Biden administration. The new guidelines say six feet of space is still necessary for middle schools and high schools in communities with high transmission rates unless schools can group students in small cohorts that remain together throughout the school day. Adults are advised to continue maintaining six feet from each other and students. Additionally, the CDC says students should still follow the six feet of space rule in common areas, like lobbies; in situations where masks can't be worn, like mealtimes; and when "increased exhalation occurs," like during sports, choir, band rehearsals, or exercise.
The country's largest teachers' union is expressing some criticism following the public health agency's modification, urging the CDC to provide far more detail about the rationale for the change from six feet to three feet for students in classrooms. "We are concerned that the CDC has changed one of the basic rules for how to ensure school safety without demonstrating certainty that the change is justified by the science and can be implemented in a manner that does not detract from the larger long-term needs of students," National Education Association (NEA) President Becky Pringle said in a statement. The second-largest teachers' union released a statement echoing a similar sentiment. "Weakening one layer of layered mitigation demands that the other layers must be strengthened," American Federation of Teachers (AFT) President Randi Weingarten said in a letter addressing the CDC. After months of mixed messaging and misinformation, AFT posed the following logistical questions:
With the guidance that students can be three feet apart from each other but adults should remain six feet from children or other adults, what is the expectation for the teacher in a classroom—that she remains in one spot at the front of the room the entire day, not moving about the classroom?
How will paraprofessionals work in reading circles or other small-group settings? Does this also apply to bus drivers and school bus protocol—i.e., will students be three feet from each other on buses, but six feet from a bus driver or a bus attendant?
With the increased number of in-person students, can we end the practice of concurrently teaching in-person and simulcasting to students at home? Alternatively, can we provide guidance on the negative effects of this practice?
What is the expected timeline for the implementation of these changes? Many school systems are just returning to in-person instruction right now, after significant planning—for bus routes, staggered schedules, etc.—based on six feet of physical distancing. Even with the significant investment of American Rescue Plan money, districts lack the human resources and institutional planning ability to make changes like this quickly. Is this something that can be implemented in the fall, or perhaps the summer?
Clearly, this new guidance provides some answers, but perhaps creates even more questions for educators. AFT is currently requesting that the Education Department, in conjunction with the CDC, release a national checklist outlining the enhanced mitigation strategies that must be in place if schools move to three feet physical distancing, and provide details about proper implementation. Additionally, the AFT requests that the CDC conduct comparative studies on mitigation efforts in urban, densely populated schools. At RBT, we are committed to keeping education professionals informed of important updates that may impact your financial planning. We extend a no-cost consultation to anyone with further questions or interest in working with our dedicated team of professionals.