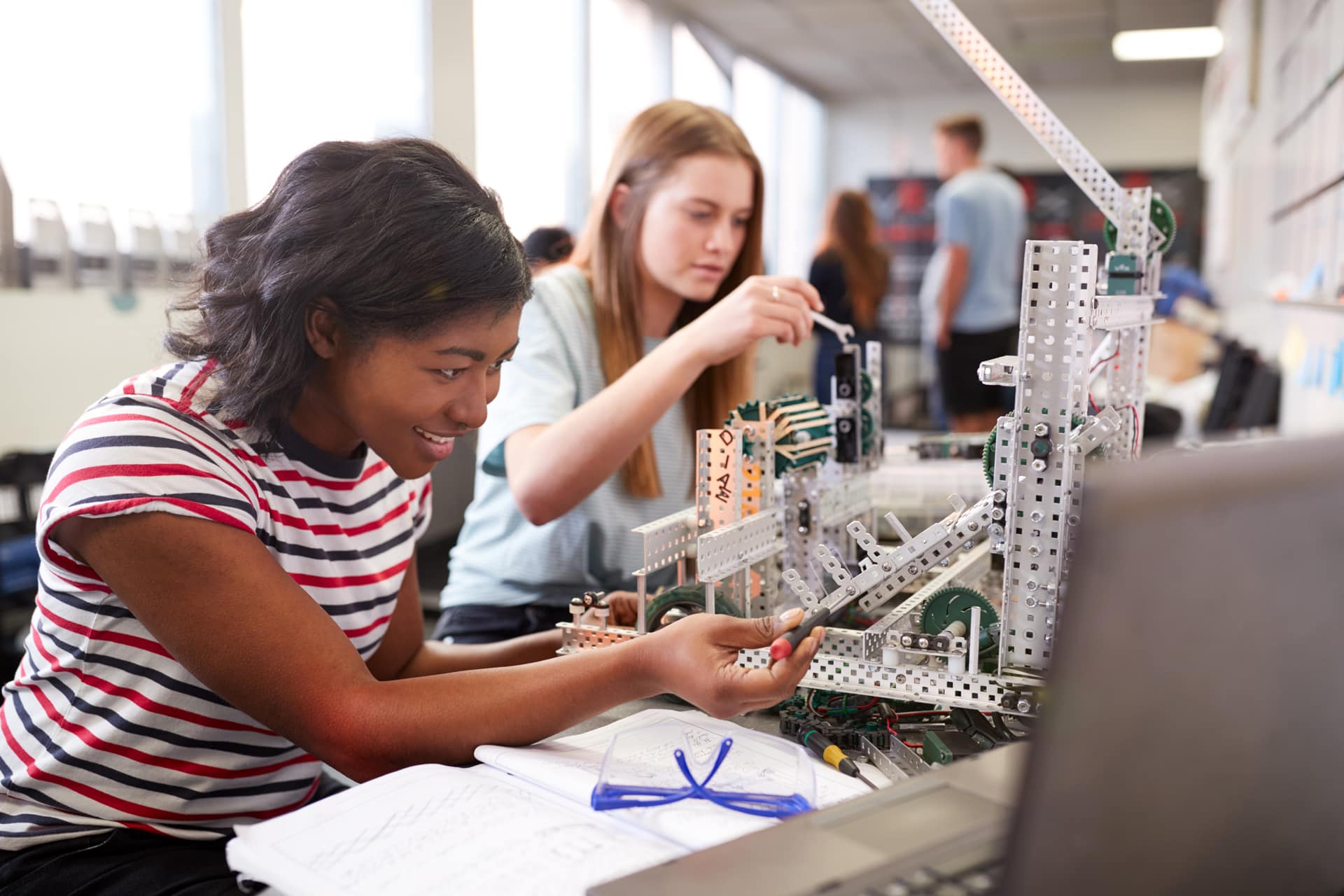 They say, "You don't know what you don't know," and we think that phrase sums up the massive manufacturing generational gap we're experiencing. Without an introduction to the incredible career paths that exist within this industry, many kids grow up without manufacturing on their radar. We want to help you change that.
Did you know the median wage of Hudson Valley Region STEM occupations is 70% higher than the median annual wage for all workers in the region? Beyond competitive compensation, we know the growth projection is enormous. In New York State, between 2010 and 2015, employment in core STEM job titles grew by 10.5% and over the same time period, the nation's core STEM job count grew by 11.3%. But how do we appeal to this generation? To better engage youth, manufacturers should focus on how this field offers a dynamic, meaningful, and purposeful line of work built on creativity and critical thinking.
Imagine sitting in class as a 13 year old kid. Your teacher announces a hands on team challenge you can partake in with your friends to build and program industrial-size robots to play a field game for a prize. Sounds pretty cool, right? There are programs you may not be aware of (even you "don't know what you don't know") that are introducing manufacturing in fun, innovative ways. Robotics programs are popping up all over the country, aiming to build foundational knowledge about STEM careers and break down the negative stigmas that often surround the manufacturing industry. In the last year, nonprofit FIRST generated over 320,000 mentor, coach, judge and volunteer roles, to meet growing student interest. Getting kids excited about a career that touches virtually every corner of life – from environmental improvements, to building better medicines, and simplifying everyday tasks – is the key to the industry's future.
One noteworthy local initiative is the Rockland BOCES Hudson Valley Pathways in Technology Early College High School known as the Hudson Valley P-TECH program. It's designed to engage students in grades 9-14 with hands-on, project-based learning. Local businesses are encouraged to get involved to enable Hudson Valley P-TECH to prepare students for the workplace of today and tomorrow. The Business Partnership Program connects students with professionals in their pathway by providing students with work site visits, job shadowing, field experiences and more. Monthly Mentor Lounge events focus on topics to develop professional skills. Business partners also work collaboratively with teachers to design industry challenges in which students solve real-world challenges facing the industry partner. The end result? Creating a more robust and skilled pipeline of a qualified workforce that will benefit our entire region.
Shifting the stigma is the priority. How can we get schools to embrace industry tools like artificial intelligence and virtual reality? By talking to our educators about ways we can help engage scientific minds. Peter Harris, the Director of Learning and Design for the Career Pathways Programs, encourages manufacturing professionals to connect with local middle school educators and offer facility tours or classroom visits to strengthen outreach. You can create a lightbulb moment for a student once they realize a passion like playing video games can be translated into learning an exciting and rewarding advanced technology such as robotics programming or virtual metal cutting. Harris describes a sense of relief, release and pride that overcomes the students who walk into BOCES technical centers. Establishing stimulating alternative pathways to success is the first step to break down traditional education barriers.
To bridge the employment gap we're headed towards, we must increase awareness and change misperceptions about the industry through exposure to engaging content and hands-on experiences. By offering high school and postsecondary mentorships, you will be helping prepare students for challenging, rewarding and lucrative careers in manufacturing. After all, many of the same kids you reach out to today will become the future of the company you've worked so hard to grow. Together, we can change perceptions, one student at a time. Please share this article with colleagues to spread the word, and contact RBT CPA's dedicated team to have a deeper conversation about youth outreach you can get involved in.