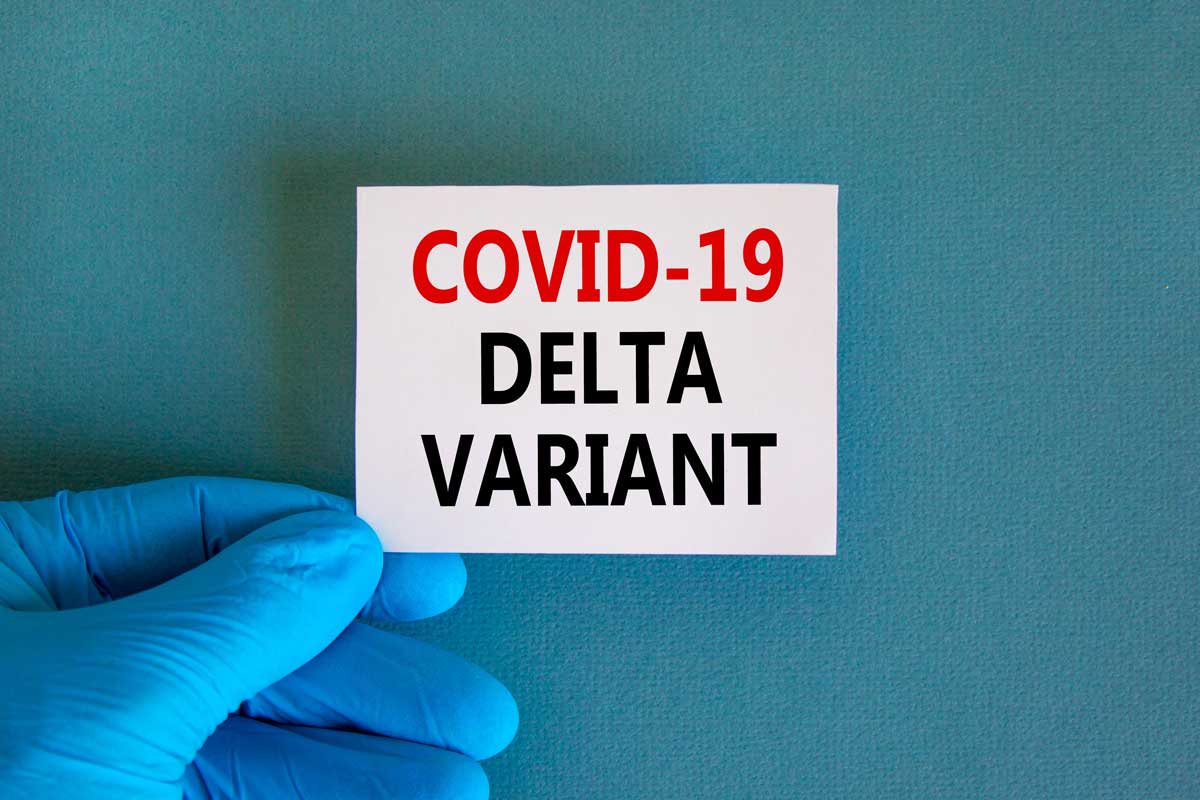 You have probably heard talks of the delta variant of COVID-19 while scanning the latest news headlines.
Within New York State, we are entering into yet another phase of unchartered territory for private companies to navigate during this ongoing public health crisis. Given how much more easily delta is spread, should employers be concerned about this new threat? We want to ensure that your team is prepared for the next steps to stay safe and healthy on your job sites, with as little disruption as possible.
The delta variant is a more transmissible, more contagious strain of COVID-19.
Currently, it accounts for about 83% of new cases in the United States. It is surging in areas with lagging vaccination rates, like the Midwest and upper Mountain States, where cases and hospitalizations have recently spiked. Evidence is mounting that the delta variant is capable of infecting fully vaccinated people at a greater rate than previous versions, and concerns have been raised that they may spread the virus to extremely vulnerable, unvaccinated populations, according to virologists and epidemiologists. Ironically as the conversation surrounding the rapid delta strain spread heats up, statewide precautions are cooling down.
When June's federal statistics indicated that New York State cleared the 70 percent of vaccinated adults threshold, Gov. Cuomo lifted all state-mandated COVID-19 health and safety requirements.
And while current CDC evidence finds that the current vaccines are effective against the delta variant (meaning those vaccinated will likely avoid getting severely sick or dying), discussion is swirling about vaccine effectiveness beyond the six-month mark. Just weeks ago, the city's building department relaxed face-covering guidance per state and federal regulations. "The Department is rescinding our COVID enforcement to reflect changes in state guidelines," said Department of Buildings spokesperson Seth Stein in early July. Just this week, however, New York City Mayor Bill de Blasio announced that all New York City workers, including police, fire, and education employees, will be required to be vaccinated by September 13 or else submit to a weekly test. The mayor also urged private entities to consider setting similar vaccine mandates for their workplaces. If you're confused about what the wisest next move is as an employer, you're not alone.
As you've likely noticed, there has been a lot of mixed messaging from state officials throughout the pandemic, and new data is constantly changing the game plan for public safety, which means you need to be diligently aware of official health guidance.
Construction companies have largely adopted their own, individualized variations of safety precautions to protect workers. Some sites require masks to be worn at all times, others only require masks for unvaccinated employees or site visitors. Some are still adhering to six-foot social distancing measures, others have lifted that requirement completely. While construction site requirements in the city do not represent sites throughout the state, oftentimes the industry sees a ripple effect statewide. At this time, your company should reassess current site work safety protocols and determine whether or not workers are satisfied and feeling protected. If you haven't checked in with your team via an in-person meeting or a digital anonymous survey lately, now is the time. Ultimately while health officials and lawmakers are citing rising concern over the new delta strain, it is up to your team to determine what course of action makes the most sense for your business and work culture. At RBT, we aim to pass along useful, relevant information to help our communities succeed, grow and prosper. As we continue to dedicate time and resources to helping our construction clients achieve success, we look forward to connecting with you and your team.