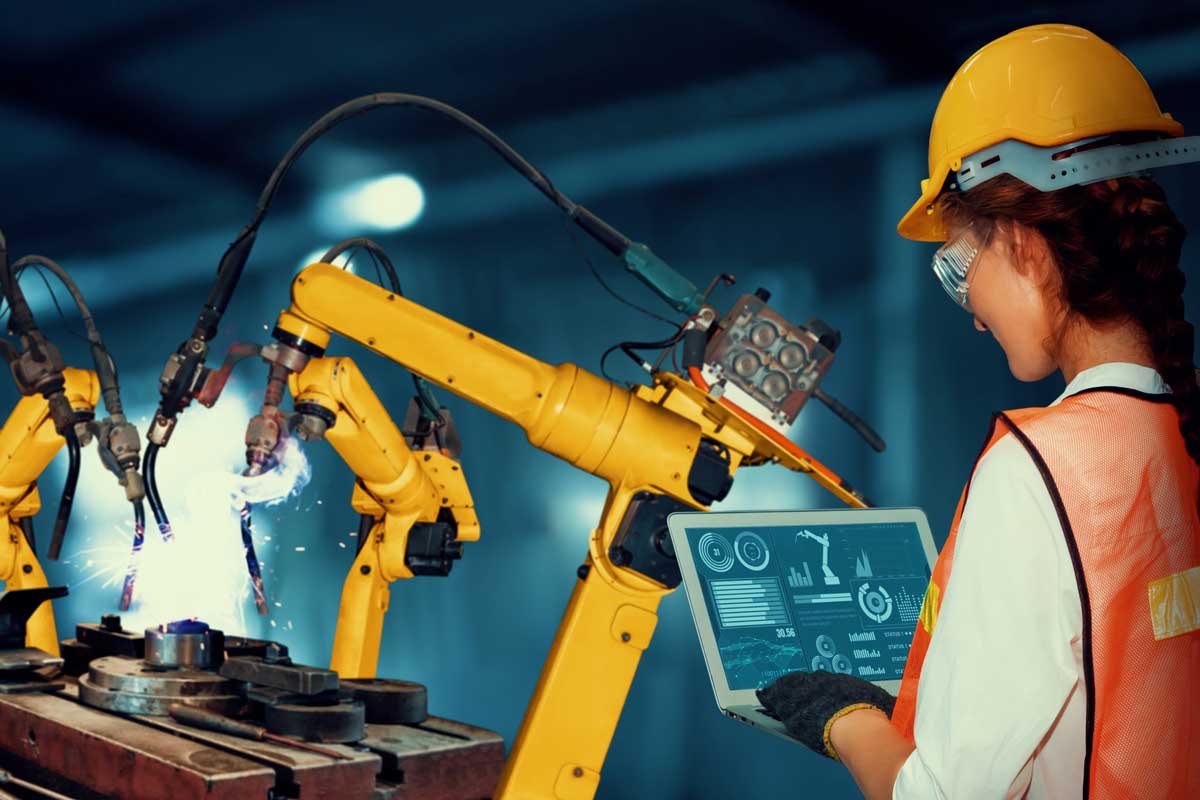 Manufacturing success typically relies this golden rule: produce more, spend less.
There is no better illustration of how to successfully follow that rule, than to practice lean manufacturing. Lean manufacturing is defined by Twi Global as a production process based on an ideology of maximizing productivity while simultaneously minimizing waste within a manufacturing operation. The lean principle sees waste as anything that does not add to the value that customers are willing to pay for. The benefits of lean manufacturing include reduced lead times and operating costs and improved product quality. Lean companies operate as efficiently as possible, using the least possible staff time, equipment, and raw materials. In the high-cost, high-risk environment we're living in, efficient use of raw materials is more essential than ever before. Below are four steps your team can take to boost profits as we finish out the year and head into 2022.
Use Raw Materials More Efficiently
As you're well aware, the prices of many manufacturing inputs — like metals, chemicals, and lumber — have skyrocketed over the last year. In June, manufacturers reported the biggest price jump in 42 years. The Institute for Supply Management's manufacturing price index rose to 92.1% last month, up 4.1% and hitting its highest mark since July 1979. It was the 13th straight month of price increases in the sector. Add to the mix that rising fuel prices have increased shipping costs, cyberattacks, and geopolitical instability threaten the viability of supply chains due to delays and price fluctuations. It's not exactly an easy environment to operate in.
Rethink the term "waste" if you think it just refers to scraps on the plant floor. Waste can include excessive energy consumption, defects, motion, transport, queue time, and inventory. Analytical tools can help reduce waste by limiting the number of "touchpoints" that slow down or complicate the production process. Start by collecting data at every touchpoint in the supply chain and production cycle. Apply the metrics that make sense for your industry. If your processes require raw materials to cool down or heat up, factor the time into your equation. When your fact-finding is complete, assess the ways you can increase future efficiency.
Give Incentives to Workers
Remember, frontline workers often provide the most effective solutions. As a bonus, engaging your workers in the brainstorming process can help with their buy-in when you implement changes. We cannot overstate enough how essential workers are in terms of successful lean manufacturing. Financial incentives can help persuade your employees to ramp up production. You can approach this through:
Individual incentives: which focus on specific tasks performed by frontline workers to increase productivity and avoid delays. If you can isolate certain tasks where a definitive need for improvement is identified, giving individuals a specific list of set goals may be the optimal approach.
Team incentives: which reward collective efforts. Because most tasks are done in conjunction with others, team incentives are usually easier to implement. Manufacturers can provide team incentives to improve the overall efficiency of the assembly line and encourages cooperation among workers.
Extend Lean Principles to Offices
Lean efforts initially focus on the production process because it provides the most significant direct benefits, but the same principles can be applied to your back offices and corporate headquarters. These locations may also be affected by cost increases, supply disruptions, and delays. Apply the principles you've learned on the plant floor to selling, accounting, and other administrative functions. For instance, you might break office staffers into groups based on products or marketing aspects.
Seek Outside Guidance
It's easy to miss operational inefficiencies when you're too close to the process. At some point, you might call in external guidance. This could include reaching out to industry specialists or financial consultants with experience helping companies in your niche implement lean strategies. Do your research and rely only on reputable sources. For more insight on how to help your business thrive and adapt, contact our Manufacturing Services Group today to schedule a conversation. Whatever the size of your venture, we can help you meet your immediate and long-term goals.