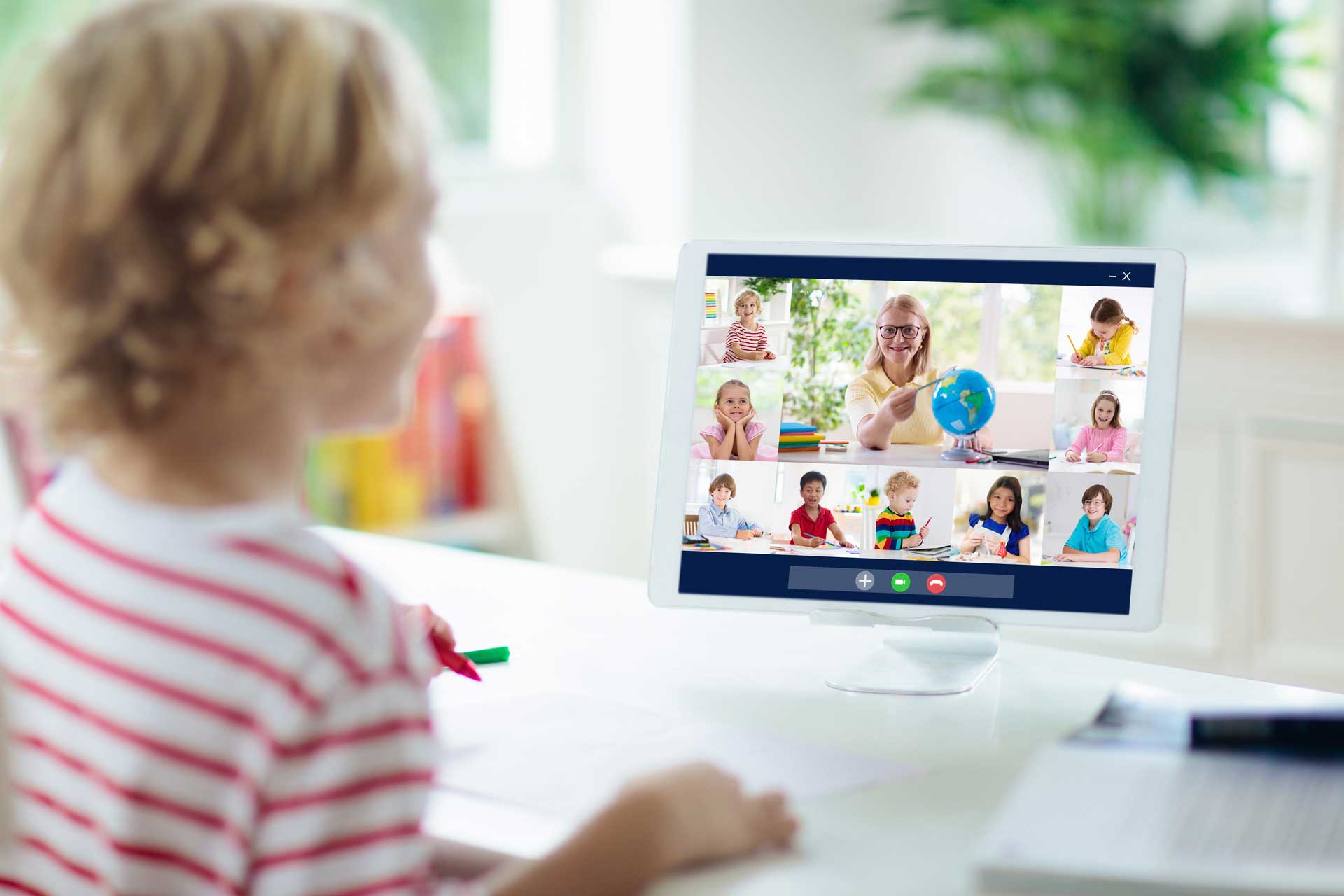 2020-2021
The Hyde Park Central School District is making changes to its contact tracing protocols that could result in more days in which all of its students are remote learning.
The district says the change will be for the better.
While the more precise contact tracing system is expected to increase the burden on staff and perhaps take longer to complete, resulting in more days in which the schools are closed, it's also expected to lower the number of students who will have extended periods of mandatory quarantine.
It's a system other districts around Dutchess County are also considering, as schools continue looking for ways to maximize the number of days students can have in-person learning.
The plan, approved by the Dutchess County Department of Behavioral and Community Health and to be implemented after spring break, calls for quarantining students only when one of them comes within a six-foot radius of an individual who tested positive, rather than everyone in a given room or building, according to local school officials.
Dutchess BOCES Superintendent Richard Hooley said there have been discussions among district leaders across the county about making similar changes.
"A lot of schools were saying, 'Really? You want to quarantine my entire lunchroom?' If you have a lunchroom that is six feet apart, you would only quarantine the kids that are closer than six feet," Hooley said. He noted that every district is different, but contact tracing has been a time-consuming task for many of them.
Kafka and Hooley agree that fewer children required to quarantine is a positive.
"This may cause us to go full-remote more often while we contact trace, as a more usual occurrence, but the good news is … less students would have to miss school activities," Kafka said. "We have been quarantining a whole bus, or a whole classroom, and we wouldn't have to do that anymore."
The new contact tracing plan in Hyde Park would go into effect after students return from break April 6. The district is holding off until then to allow for time to inform the school community of the changes and get feedback from families.
It would also "allow us some time for seating charts for classrooms and for buses," Kafka added. "It will take longer to do contract tracing this way because we will have to look at the classroom, and where they were sitting."
Hooley said while contact tracing can be an arduous task, it's a key component to keeping schools safe.
"The contact tracing is always tough … I breathe a sigh of relief at the end of each day that we don't have a positive case," Hooley said. "Yes it is a burden, but it is necessary, and something we are well equipped to do."
The American Educator Panels (AEP) consists of the three nationally representative samples of educators who provide their feedback on important issues of educational policy and practice. The three panels are the American Teacher Panel, the American School Leader Panel, and the American School District Panel
12% of teachers reported covering—via distance learning—the full curriculum they would have if schools hadn't closed due to COVID-19
42% of teachers reported the civic education and social studies materials provided by their school or district are not engaging for students
87% of middle and high school social studies teachers said students made unfounded claims based on unreliable media sources in the past month
66% of teachers reported that students lacked devices or reliable internet to acquire digital instructional materials from home
A fall 2020 survey of 375 school districts nationwide found
About two in ten districts have already adopted, plan to adopt, or are considering adopting virtual school as part of their district portfolio after the end of the COVID-19 pandemic. District leaders cited reasons related to student and parent demand for continuing various forms of online instruction in future years.
Among a wide variety of school instructional and staffing matters, three widely shared concerns rose to the top for district leaders for the 2020–2021 school year: disparities in students' opportunities to learn during the COVID-19 pandemic, students' social and emotional learning needs, and insufficient funding to cover staff.
School district leaders reported that the U.S. Department of Education had the second-least amount of influence on their COVID-19 plans; state and local health departments had the most.
School district leaders diverged in terms of the degree to which they emphasized certain needs for the 2020–2021 school year. More leaders from focus districts than from nonfocus districts rated fundamentals (such as internet and technology access) as a greatest need. In contrast, more nonfocus district leaders rated student mental health and high-quality instructional resources as greatest needs.
Pandemic pods. Our data also permit us to gauge the extent of the most widely discussed adaptation to the pandemic on the part of American households: The formation of pods through which families band together in small groups to share responsibility for childcare, instruction, or both. Some commentators hail this development as an example of Americans' resilience and ingenuity, while others fret about its implications for equal opportunity. But just how common are pandemic pods at the midpoint of the 2020–21 school year?
According to parent reports, 72% of students are participating in remote or hybrid instruction, leaving them in need of supervision and potentially academic support during the school day. Of these students, the parents of 20% report that their child regularly participates in additional instruction with someone who is neither affiliated with the child's school nor a family member living in the home. The parents of 40% of students who participate in this form of tutoring report doing so in a group with other children. In other words, the parents of fewer than 6% of American students report participating in a pandemic pod. Even so, this represents more than three million students nationwide.
We see similar increases in the frequency with which students receive assignments and feedback on their work. The parents of 75% of students reported in November that their child's school or teachers assign required work on a daily basis, up from 45% in May. At that time, the parents of only 21% of students said their child received daily feedback on completed assignments, with parents of another 27% reporting their child got feedback several times a week. For students who are fully remote in the 2020–21 school year, those shares have increased to 42% and 30%, respectively.
In sum, according to parents' survey responses, the measures taken by schools to prevent spread of the virus are having the least negative impact on academic knowledge and skills and on emotional well-being. They are having a greater effect on children's social relationships and physical fitness. Across all five domains of students' well-being, the least negative impacts are reported for those children attending school in the traditional in-person manner. The hybrid model seems to offer little, if any, advantage over fully remote instruction.
https://www.air.org/project/national-survey-public-education-s-response-covid-19
https://www.poughkeepsiejournal.com/story/news/education/2021/03/15/covid-contact-tracing-hyde-park-aims-limit-student-quarantines/4663552001/
Sources: RAND, AEP, Education Next,