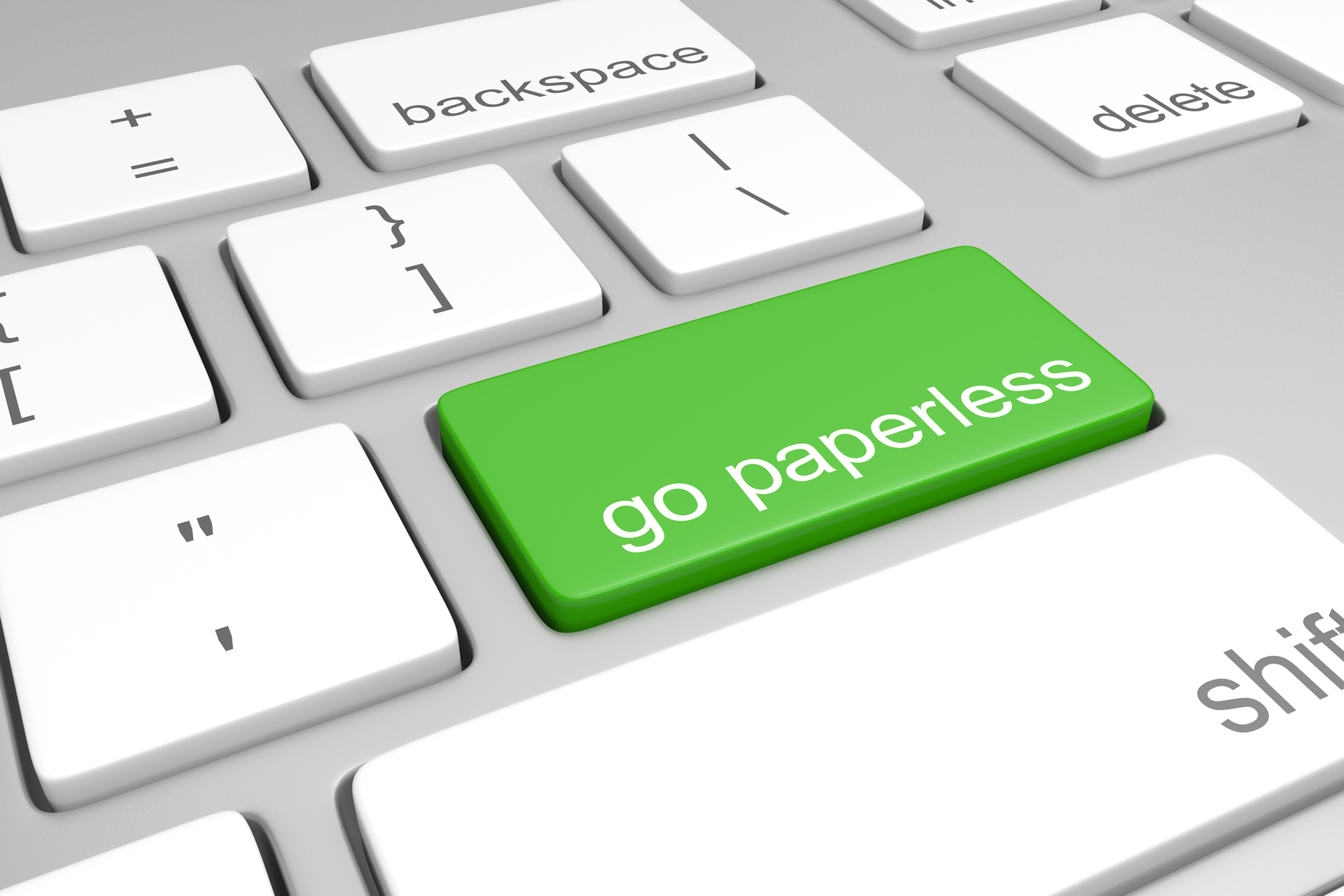 As you read this, look around at your desk. Are you seeing stacks, piles, folders full of paper? It should come as no surprise that all this clutter – uh, work, is causing major challenges for local government departments that are desperately trying to streamline processes and better serve the public. The pandemic has undoubtedly exposed the holes in the traditional processes that often waste valuable time and resources and result in productivity disruption and delays. Now more than ever, the public sector is under pressure to capture and retrieve data from documents quickly and make critical decisions based on available information. To better serve the public, many are moving away from solely relying on physical documents. What are the benefits of going paperless and is it even feasible with the deep budget cuts that New York municipalities are facing across the state?
Losing Paper means Gaining Green
The average US office worker goes through roughly 10,000 sheets of paper each year.
Yes, we said by ditching paper, you can expect to gain green. Besides going green – the environmental factor to consider when you reduce daily paper waste – there is money to be saved. Studies estimate that companies still using physical documents spend an average of $80 per employee on paper each year. By transitioning to a paperless system, you can phase out these expenses. What does your department spend on paper, printer ink, printer maintenance, and postage each year? These costs quickly add up when you consider how regularly staff members are sending and receiving contracts, forms, and other paper-based documents. Automating billing is another huge resource and cost-cutter. Instead of printing, folding, stuffing, stamping, addressing, and sending invoices, paperless billing means payments are a click away.
Make Paper Work with less Paperwork
US companies spend an average of four weeks every year trying to find lost documents. 
Being able to scan documents tremendously reduces the time spent doing manual input and also immediately delivers the captured data for decision making. The majority of consumers today prefer electronic correspondence to paper correspondence because it is easier to keep track of and is more secure, so not only will you be helping your team, but your residents will thank you, too! Create a list of priorities and start shopping around for the right digital document management system for your team's needs. We suggest selecting a document management program that includes automatic backup. Once your team is trained on the software and the paperless process, you can prioritize the backlog. If your team is overwhelmed scanning backlogged documents while handling incoming documents and digital files, consider hiring an additional resource, like an intern who can focus on backlogged documents.
Overcoming the Digital Dilemma
More than 70% of today's businesses would fail within three weeks if they suffered a catastrophic loss of paper-based records due to fire or flood.
Does that describe your current workflow? The reality is, the public relies on your team with highly-sensitive, important documentation. In a world that's increasingly digital, digitized documents can be archived in a safe, easily accessible way, reducing the costs of both needing to store the originals on-site and physically retrieve them. Digital files encourage collaboration that can be carried out effectively from the office or home. Making this timely transition may even help you attract younger talent as remote flexible work schedules become even more pervasive and sought after across the country.
Get Started!
47% of employees surveyed said that one of the top three reasons they do not go paperless is a lack of management initiatives or mandates.
Essentially, employees are ready and willing to go paperless, but often, nobody is leading the way. Create a plan today and set short and long-term goals for each department. Review the recently issued Retention and Disposition Schedule for New York Local Government Records (LGS-1) on the NYS Archives website and adopt it. Research and decide on a secure, centralized system and begin the process of scanning documents, and check with team members to ensure everyone is on the same page. Put concerns at ease by demonstrating how going paperless can actually eliminate potential compliance issues in existing paper documentation processes, and save team members valuable time, energy and effort. Have questions about how to get started? Our team is proud to work with local government clients and we understand that you have unique operational, accounting, and regulatory compliance considerations. Contact RBT, today.
Sources: Efilecabinet, Recordnations, EPA, OpenAccessGovernment